How To Start A Successful Online Business: 13 easy steps
What is an online business
Simply put, It is a business conducted entirely on the internet. There's a proven sequence of steps you can follow to guarantee your success on How to start a profitable online business.
To start a successful online business ;
Conduct market research. You have to find a need
Brainstorm the best online business ideas to fill that need and out of all the online business ideas you developed, choose the best online business idea.
Determine the business model you want to use for your business, your business strategy, and your target audience/ particular audience.
Design and build an easy-to-use website.
Use search engines to drive traffic to your site.
Establish an expert reputation for yourself.
Follow up with your customers and subscribers with email.
Increase your income through back-end sales and upselling. Anyone, from newbies to seasoned online entrepreneurs, can benefit from this process of learning how to start a business online.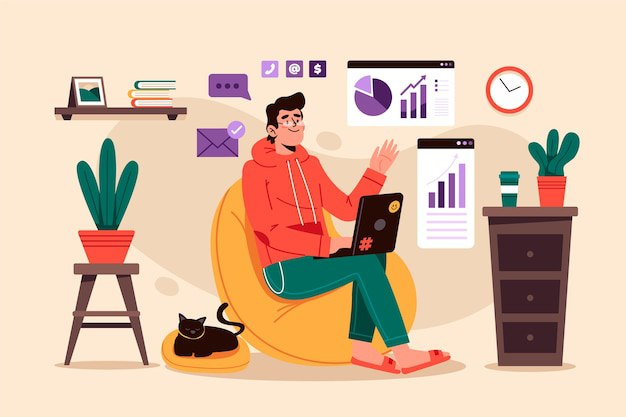 How To Start An Online Business
Step 1: Start a business that fills a need.
Most people who are just starting out make the mistake of looking for a product first, and a market second.
To boost your chances of success, start with a market before developing your online business idea and your own products.
The trick is to find a group of people who are searching for a solution to a problem, but not finding many results. Then develop a business idea that can solve the problem. The internet makes this kind of market research easy:
Make your own schedule and allocate a time for you to visit online forums to see what questions people ask and what problems they're trying to solve.
Do keyword research to find keywords that a lot of people are searching for, but don't have a ton of competition with other sites.
Check out your potential competitors by visiting their sites and taking note of what they're doing to fill the demand.
Then you can use what you've learned and create a product for a market that already exists — and do it better than the competition.
Describe the problem your product solves.
Establish your credibility as a solver of this problem.
Talk about the product and how it benefits the user.
Make an offer.
Acquire social media skills. It'll definitely aid your social media marketing.
Throughout your copy, you need to focus on how your product or service is uniquely able to solve people's problems or make their lives better. Think like a customer and ask "What's in it for me?"
Step 2: Design and build your website
Once you've got your market and product, and you've nailed down your selling process, now you're ready to design your own website for your small business.
Remember to keep it simple. You have fewer than five seconds to grab someone's attention — otherwise, they're gone, never to be seen again. Some important tips to keep in mind:
Choose one or two plain fonts on a white background.
Make your navigation clear and simple, and the same on every page.
Only use graphics, audio, or video if they enhance your message.
Include an opt-in offer so you can collect e-mail addresses.
Sell online and make it easy to buy — no more than two clicks between potential customer and checkout.
Your website is your online storefront, so make it customer-friendly.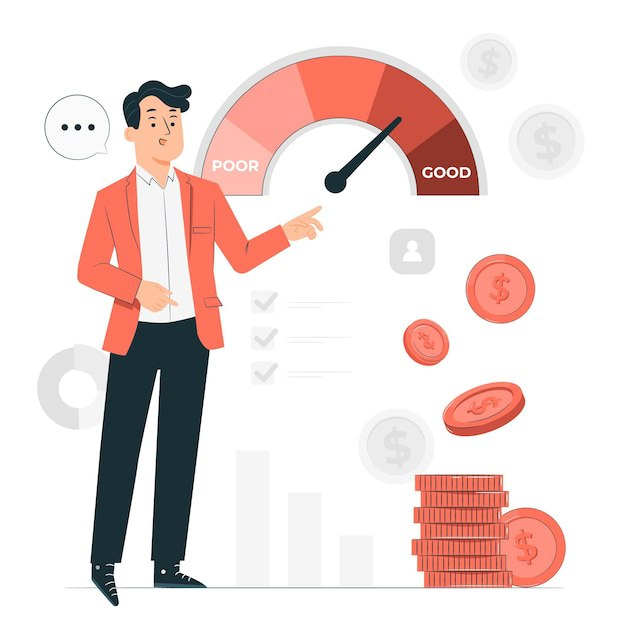 Step 3: Establish an expert reputation for yourself
People use the internet to find information. Provide that information for free to other sites, and you'll see more traffic and better search engine rankings.
The secret is to always include a link to your site with each tidbit of information.
Online teaching: Give away free, expert content. Create articles, videos, or any other content that people will find useful. Distribute that content through online article directories or social media sites. You can even create a youtube channel and upload youtube videos to build your audience.
Acquire knowledge of search engine optimization, influencer marketing, software development, and affiliate marketing. You should consider becoming an affiliate marketer.
Build relationships with software developers, graphic designers, other profitable online businesses
You could also provide an online course or online courses for your viewers
Include "send to a friend" links on valuable content on your website.
Become an active expert in industry forums and social networking sites where your target market hangs out.
Don't forget to create social media accounts for your new online business.
Step 4: Increase your income through email marketing and upselling
When you build an opt-in list, you're creating one of the most valuable assets of your online business.
Your customers and subscribers have given you permission to send them an email. That means:
You're giving them something they've asked for.
You're developing lifetime relationships with them.
The response is 100 percent measurable.
Marketing through email is cheaper and more effective than print, TV, or radio because it's highly targeted.
Anyone who visits your site and opts in to your list is a very hot lead. And there's no better tool than email for following up with those leads.
Offer products that complement their original purchase.
Send out electronic loyalty coupons they can redeem on their next visit.
Offer related products on your "Thank You" page after they purchase.
Reward your customers for their loyalty and they'll become even more loyal.
In some instances, it will definitely make sense to build your own site. If you're building an actual online product, like a SaaS product, your team probably already has the skills necessary to build your marketing website.
If you're simply using the web as a platform to sell something analog (clothing or a subscription meal box, for example) or a service like consulting, design services, or even vacation rentals) you might benefit more from using an existing platform, or at least a templated eCommerce option, so you're not starting from scratch.
Hiring a web design firm is always an option. Either way, remember that it's never a bad idea to build out a minimum viable product (MVP) site first.
Meaning that you don't have to build a 100 percent perfect site right out of the gate. Test your hypothesis that your product or service is marketable using a lower cost, simpler option at first.
Step 5: Make it mobile-friendly
It's still possible to build websites and elect to use templates that aren't mobile-friendly. You can pretty much broadly assume that it's a bad idea.
However you decide to build your online presence, don't skip making it mobile-friendly.
If your site is not optimized for mobile, your users will have a less positive experience when they try to find you from their phones, but Google will also penalize you in search results, meaning it'll be harder for new customers to find organically.
Step 6: Pay attention to image quality
Poorly lit or sloppily composed images on your site don't do anything to build your credibility. Whether you're selling products, ideas, or experiences, using high-quality images will make a difference.
If you're selling products, either hire a freelancer to do the job right or invest in the equipment that you'll need to take and edit high-quality photos.
If you're not sure you can afford professional images, check with local colleges to see if there are students looking to learn and build their portfolios that cost less than well-established professionals.
And don't fall into the trap of settling for terrible stock photos. You know the ones. The super corporate-looking or 1997-esque images won't be doing you any favors, especially if you're entering a more crowded market.
Step 7: Think about blogging
Content marketing (blogging) may or may not be part of your initial marketing plan. The key here is to retain optionality.
If you're building your site from scratch or using an eCommerce template through Squarespace or someone else, make sure to build the site in such a way that adding a blog wouldn't be a major reconstruction.
Step 8: Consider monetization and affiliate partnerships
Monetizing your eCommerce site through affiliate partnerships and on-site ads is something to consider.
If you do decide to incorporate third-party ads on your site, start slowly, especially if your site is minimalist at first. You don't want prospective customers to be confused about what you're actually trying to sell on your site.
Step 9: Don't set it and forget it
When you launch your site, if it's self-hosted, set up Google Analytics, or look into whether your third-party solution can offer you monthly insights on how well your site is performing. Use that data to test small changes to your site that might have an impact on your sales.
Step 10: Make it legal
There are a few steps you'll have to take to make sure your business is legal. While generally speaking, the same rules apply to online businesses as brick-and-mortar businesses, there are a few subtle differences.
Step 11: Read up on online business regulations
The most important distinction when it comes to doing business online versus in person is online business laws. These laws regard the distribution of your customer's personal information, as well as other privacy and intellectual property regulations. The SBA gives a thorough rundown of the specifics of online business law, so make sure to brush up on them before you start your online business.
Step 12: Register your business
Decide how you want to set up your company's legal structure. Lots of businesses opt to form an LLC but do your research to figure out which is best for you. State-specific requirements will, naturally, vary state by state. Visit your local secretary of state office's website for more information on compliance at a state level.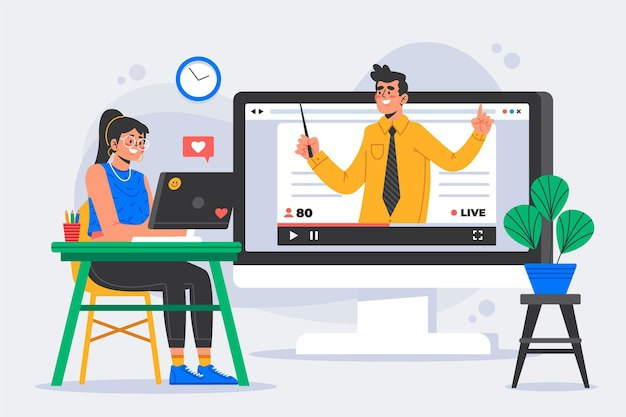 Step 13: Learn about tax obligations for running an online business
Do you operate your business from your home? If you run an online business, it's likely. As such, you may be eligible for certain tax deductions.
You'll additionally be required to pay income tax, so before setting up your online business, it may be a good idea to consult with a lawyer and make sure that you're all covered going forward.
Make sure you're familiar with your state sales tax requirements, but also your online sales tax obligations. One of the best things you can do is make sure that your shopping cart solution is configured properly so that it automatically collects the right amount of sales tax depending on your customers' location.