A Simple Guide To Setting Boundaries
Setting boundaries
What are Boundaries?
A boundary is an imaginary line that separates me from you. It separates your personal space, your feelings, needs, and responsibilities from others.
It also tells other people how they can treat you – what's acceptable and what isn't. Without it, people may take advantage of you because you haven't set limits about how you expect to be treated.  
What does setting boundaries mean?
It means a lot of things. Simply put, it's creating a space for yourself physically, emotionally, and psychologically that feels safe and open and then deciding what is allowed and not allowed in those spaces and not letting anything other than that into your space.
It means saying no, putting your own self-care first, and not allowing behaviors from yourself or other people that make you uncomfortable.
People will always try to push them because there are so many people out there who lack the concept of boundaries.
Research shows that people with less effective boundaries are more likely to violate the boundaries of others.
Why is setting boundaries important?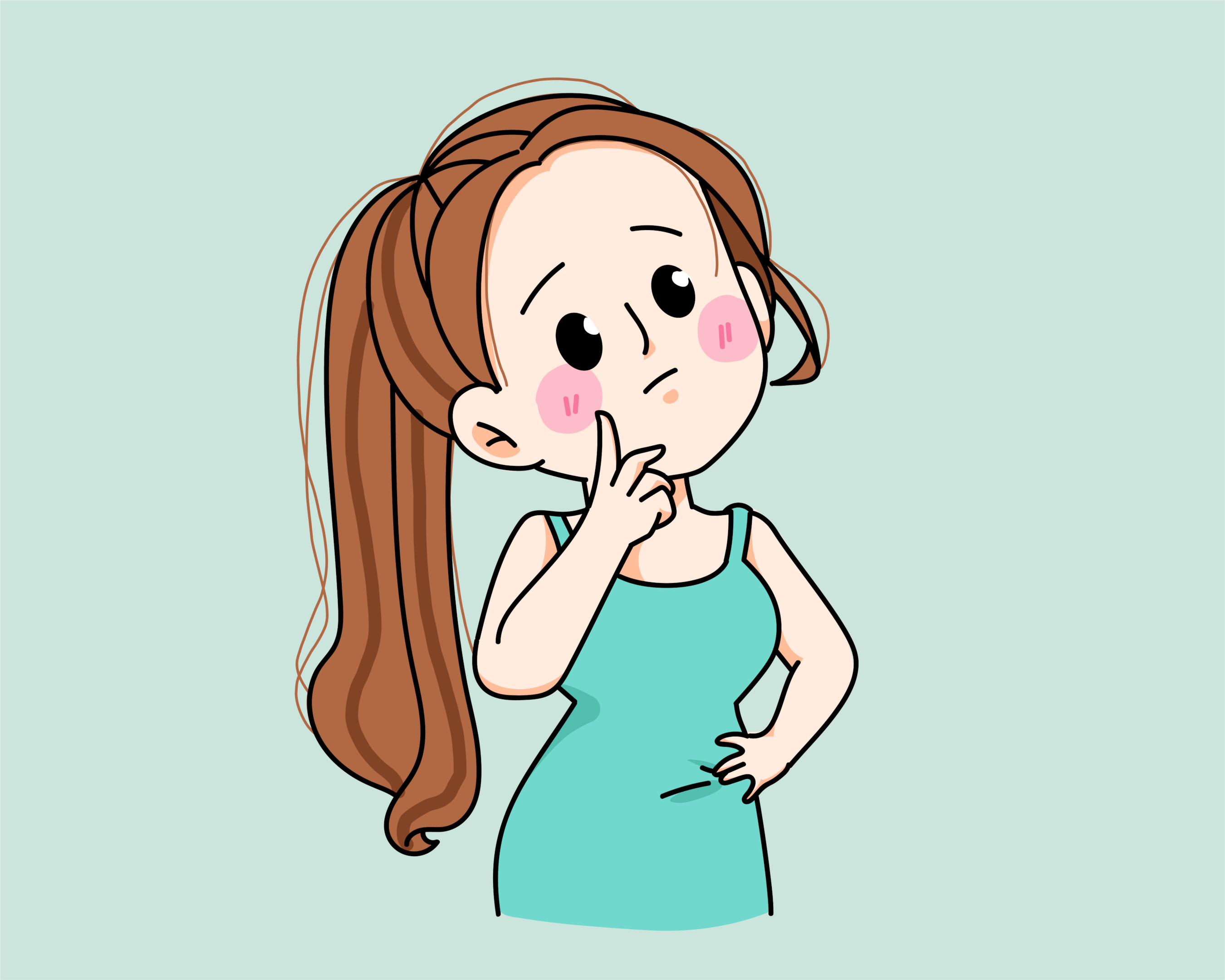 It is very important because having them in place allows us to communicate our needs and desires clearly and succinctly without fear of repercussions.
It is also used to set personal limits so that others don't take advantage of us or are allowed to hurt us. It is a way for us to practice self-respect.
Boundaries define us. They define what is me and what is not me. A boundary shows me where I end and someone else begins, leading me to a sense of ownership. Knowing what I am to own and take responsibility for gives me freedom

~Henry Cloud
Reasons Why you should set certain boundaries
Creating boundaries are good for your mental health. There are different boundaries; emotional boundaries, physical boundaries, etc. However, the goal is to create healthy boundaries in life.
Why should you set your own boundaries?
Boundaries permit you to be your actual self: It creates a separateness that permits you to have your very personal feelings, make your very personal decisions, and apprehend and ask for what you choose except wanting to please others.
Boundaries are a shape of self-care: Healthy emotional boundaries suggest you charge your own feelings and desires, and you're no longer to blame for how others trip or behave. Boundaries allow you to let go of disturbing about how others experience and locations accountability squarely with the individual. Boundaries additionally maintain you from overextending yourself. In this life, You can't take on every project, work each shift, or be on every committee you're requested to join. Boundaries suggest announcing "no" to things that don't align with your priorities.
Boundaries create smart expectations: Whether with a friend, spouse, neighbor, or boss, relationships are nice when we apprehend what's expected. When you virtually talk your boundaries, human beings should be conscious of how they're predicted to behave. Setting expectations is key, and when expectations aren't communicated and met, resentment and anger grow; especially in intimate relationships.
Boundaries create safety: It furnishes bodily and emotional security by protecting what feels uncomfortable or hurtful, and it creates healthy relationships.
Some people don't even know how to create healthy boundaries and people end up taking advantage of that. Once upon a time, creating one was a challenge for me. When I started setting boundaries, I didn't have a good boundary. My boundaries weren't rigid, they were flexible boundaries.
Saying No was a problem for me, I just couldn't say No and not feel guilty/ feel uncomfortable. I didn't focus on my own needs, I always inconvenienced myself for others.
One day my friend came to ask me for something but I didn't have enough to give her. I said No and she kept asking, but I insisted that I won't give it to her, and she left. I just sat on my bed feeling guilty about it so I decided to give it to her. I went to her room and gave it to her and she said "I knew you would give me"
I asked "how did you know" and she said "Isn't it Grace?, I knew if I just kept asking, you would give it to me sooner or later" at that moment I decided that I would set rigid boundaries.
How to set healthy boundaries
Setting healthy boundaries shouldn't be something that's complicated. Not to mention, if you ask a mental health professional they'll tell you a healthy relationship contributes to a healthy life.
This is a simple guide on how to establish healthy boundaries.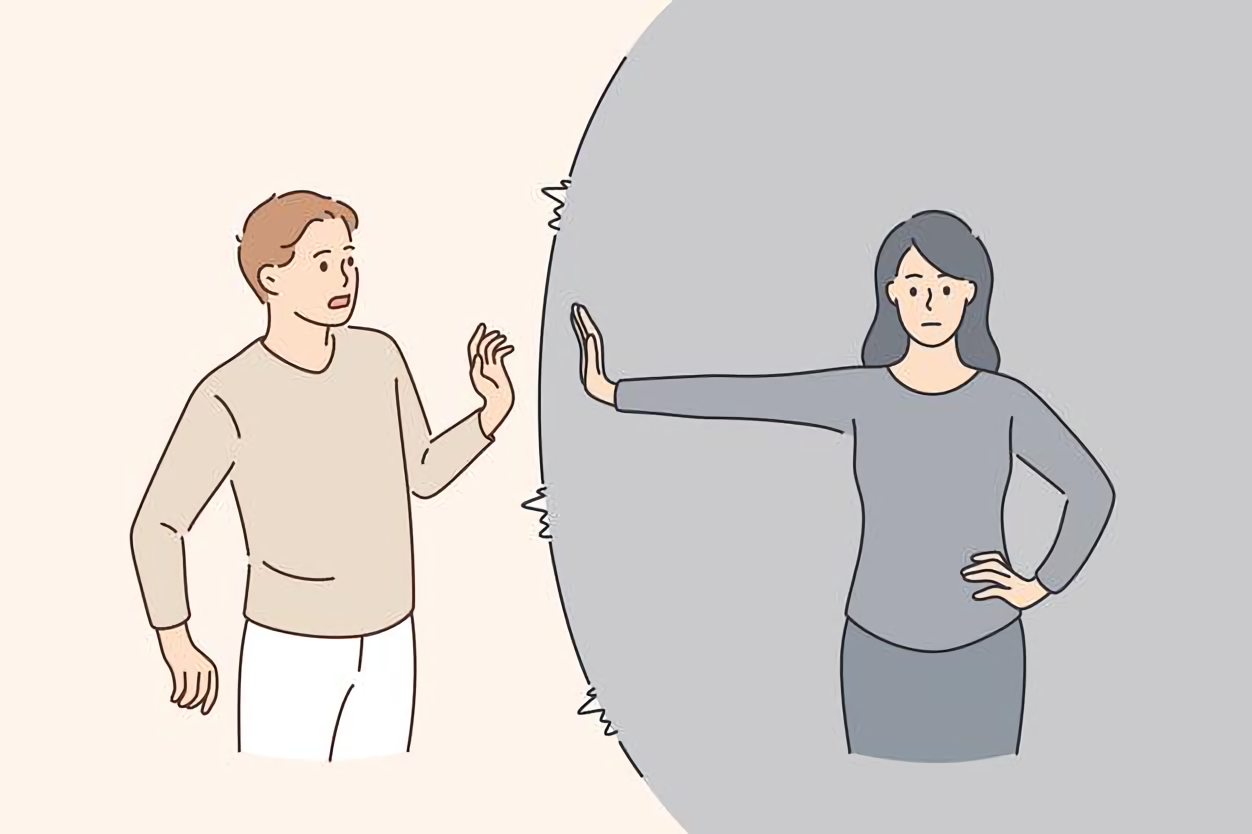 Express gratitude when others set boundaries: People who have trouble placing boundaries typically have complications in responding to boundaries set by others. Before I began placing my personal boundaries, I frequently felt dismissed, angry, or rejected when pals or enthusiasts put limits on our interactions. As I began to apprehend that human beings set boundaries to defend their very, very own well-being, I deliberately cultivated a mindset of gratitude through responding to others with "I price your honesty" or "I understand you sharing that with me"—even if the boundary used to be challenging to hear.
Practice saying "NO" without giving a reason. It's well-known to experience like you desire to give an explanation for your boundaries to others. But you don't—and now and again, the simplest, most trustworthy response is "No, thanks." Practice asserting "No, thanks" and nothing more. Start small; say "No, thanks" when your friends ask if you want to go out, but you are too busy, or "No, thanks" to the individual who needs to purchase a drink at the cafeteria.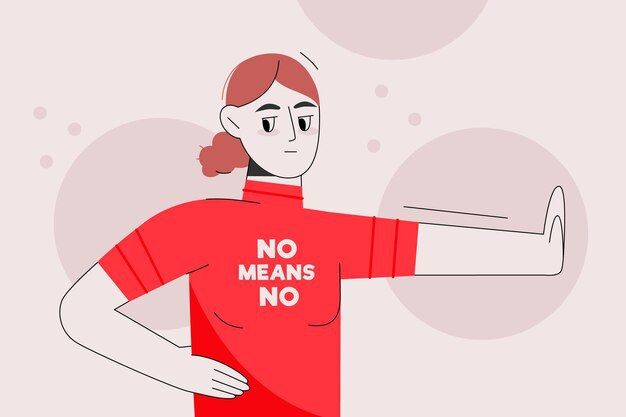 Craft a VIP-Only list. Without an apparent experience of your very, very own boundaries, you may often overshare personal information. Though truth-telling is a high-quality exercise, sharing too a complete lot too rapidly can make others' experience uneasy and might also leave you feeling uncomfortably overexposed. Create a list of touchy subjects that you will only talk about with trustworthy human beings such as family members, loved ones, intimate partners, and people with the same personal values as you, who make you feel secure and seen. Using this record as a guiding precept will assist you in increasing your experience of self-trust as you hold your privateness and construct a neighborhood of dependable confidants.
Let other people know how you feel. Have you ever conversed with someone, and the person brought up something you didn't like, and you didn't want to talk about it, but you didn't know how to tell the person that you didn't want to talk about that thing, so you pressured your self to talk about it anyway? Challenging emotions like overwhelm, anger, and frustration can be beneficial guideposts as you find when, where, and with whom to set boundaries. These feelings sign that others would maybe be impinging on your personal time or space. Developing literacy with your very personal feelings allows you to set impactful boundaries in the future. Instead of pushing the feelings away, ask yourself, "What am I feeling? Why am I feeling this way? What would desire to change for me to experience safer?"
Stay away from toxic friendships: Perhaps you have a buddy who always makes use of you as a sounding board for his or her dilemmas or asks for favors alternatively through no capacity offers in return. Perhaps you have a buddy whose personal struggles impose on your private feel of well-being. One of the most difficult and worthwhile boundary insertings is to walk away from the relationships that no longer serve you. Don't spend time with toxic friends. If you have a one-sided friendship that leaves you feeling unseen, unheard, or disrespected, unravel to take a spoil from that relationship. And remember: It is no longer selfish or merciless to put your very own well-being first. Healthy friendships are reciprocal and together nourishing, no longer one-sided and depleting.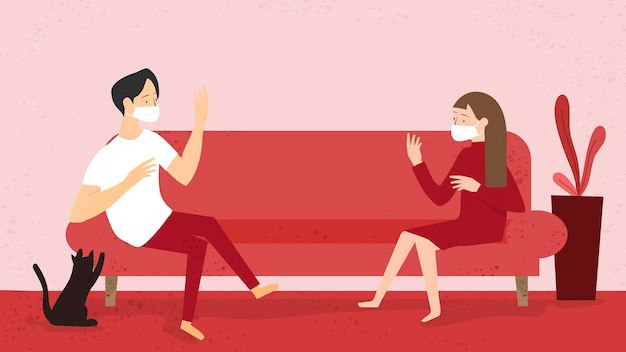 Designate a cheerleader: Throughout my boundary-setting process, I benefited immensely through sharing my successes with a high-quality friend who cheered me on at each and every turn. She bore witness to my trip and helped me amend my growth when I used to be feeling self-critical. Set yourself up for success with the helpful resource of designating a cherished friend, household member, or partner to be your boundary cheerleader. Explain your intention to set higher boundaries and your choice of a supportive buddy for the period of the process. When you set a new boundary, let your cheerleader know, and carve out the space—in person, over the phone, or with a high-five emoji—for the two of you to have a suitable time for your success.
Boundaries are equipment that permits us to feel safe, strong, and empowered in our relationships. Establishing boundaries improves mental health, mental well-being, self-awareness, and self-esteem and betters our relationship with others in life.
After going through this post, undergo a process of self-reflection to know if your boundaries are in the right direction. If not, this post will help you to create better boundaries. Both on social media, physically and otherwise.
Enjoyed this post? Subscribe to this blog to enjoy more content like this and don't forget to drop a comment on this post.